2kW Portable medical diagnostic x ray machine - MSLPX04
Applications: out relief,orthopedic hospitals, primary medical, cosmetic facial
plastic surgery, ICU ward, emergency department, community health, rural
health, general out-patient.
Technical performance:
1. .Integrated with high frequency and high voltage generator, main control system,
intelligent computer system, numeric display and beam limited device.
2. .It is designed and manufactured precisely and compactly, more flexibly and
widely used; Using the technique of inverse converter for HF and computer-controlled closed-loop adjusting System, stable high voltage output is generated
and high-quality images can be obtained;
3. . Using the buttons of KV and mAs to adjust the photographic parameters, display
them on high-brightness LEDs, interlock protection conditions is determined by
software, which is convenient for doctors to operate;
4. .X-ray Tube is placed in lead cylinder which can effectively shield the gamma
leakage and protect environment and operators' safety;
5. .20 radiographic conditions are preset and can be customized according to user
requirements.
6. .Manually controlled, controls remotely the double control photography function.
7. .Photographic time by microcomputer accuracy control, photographic conclusion
aft engine automatic time delay 30S, but the active control photography gap, avoids
overloading the use, realizes the automatic protection.
8. .Uses the microcomputer to monitor each kind of breakdown source, once breaks
down, microcomputer cut-off all outputs, and demonstrate the breakdown code, the
recognition breakdown reason.
9. .Is suitable in each kind of size cartridge.
Portable and High Frequency veterinary x-ray

Item

Content

Model

Portable and High Frequency x-ray machine:MSLPX04 MX16

Portable and High Frequency x-ray machine:MSLPX03 VX09

Voltage

Single Prase AC voltage 220V±10% (50±1Hz)

Single Prase AC voltage 220V±10% (50±1Hz)

Power supply capacity

≥3.5kVA

≥3.5kVA

Output

40-100kV(2kV steps)/60mA(max)

40-90kV(2kV steps)/50mA(max)

Power(max)

2.4kW

2.0kW

mAs range

0.5mAs-160mAs

0.5mAs-160mAs

Exposure Time

0.008s-3.33s

0.01s-4.0s

Inverter Frequency

30kHz

30kHz

Focal Spot

1.5mm

2.3mm

Total Filtration

2.7mm Al(including collimator)

2.7mm Al(including collimator)

Collimator light filed size

Max.light field:≤35cm*35cm @65cm SID , Min.light field:≤5cm*5cm @100cm SID

Weight

18.6kg

18.6kg

Dimension

255mm*230mm*351mm

255mm*230mm*351mm

Validity

in 8 days, and shall be confirmed by us finally.

Incoterm

FOB Guangzhou

Term of payment

by T/T, 100% in advance.

Delivery time:

within 5 days after receiving your 100% payment.

Packaging:

per machine per carton box

Guarantee

12 months

Min

1 sets one time

Origin

China
Pictures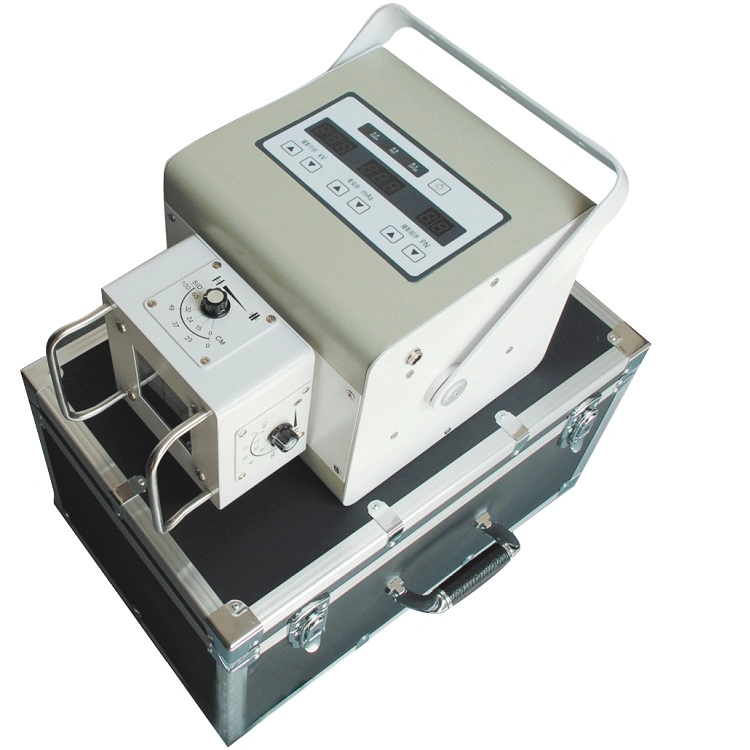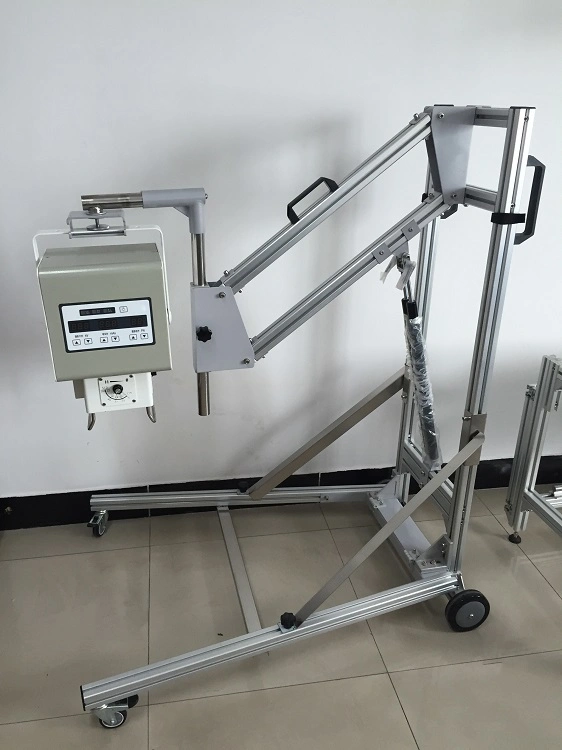 Options
Fixed bed(Customized bed size)
Stand(upright)
Aluminum carry case


Company file
MEDSINGLONG GLOBAL GROUP CO., LTD (MSL) engages in selling medical equipments more than 10 years, such as Ultrasound machine,Xray machine,Blood analyzer,Biochemical analyzer,veterinary equipment,Radiation protection equipment and so on. We are Supplying all kinds of medical equipments in high quality with competitive price. Whether the hospital or clinic,or for personal use,you can find your own favorite products. Therefore, lowest cost of your medical devices with good service and high quality is our goal.No the best,only better!We are ready to serve you!
If you are interested in our products,please feel free to contact us!
We are going to provide you the best price and service!
Add:Rm 405, South China Building, West Fuhua Road, Panyu District, Guangzhou, China
Web: http://medsinglong.en.made-in-china.com
Cynthia: +86 13632915041